I have taken a session called Intune Basics for Configuration Manager Admins (Intune Basics for SCCM Admins) during  "How to Manage Devices Live Digital Events Weekend Learning."
Related Posts! – Learn about the Microsoft Intune for SCCM Admins training posts. 1. Microsoft Intune for SCCM Admins Part 1 2. Microsoft Intune for SCCM Admins Part 2
Topics Discussed – Intune Basics for SCCM Admins
Intune Vs SCCM Admin Experience
Intune Vs SCCM Architecture
Intune Vs SCCM Server Architecture
Azure Service Fabric Clusters
Active Directory Vs Azure Active Directory
SCCM Client Vs Intune Client (MDM Component)
Intune Targeting Vs SCCM Targeting (Azure AD Groups Vs Collections)
SCCM Vs Intune Architecture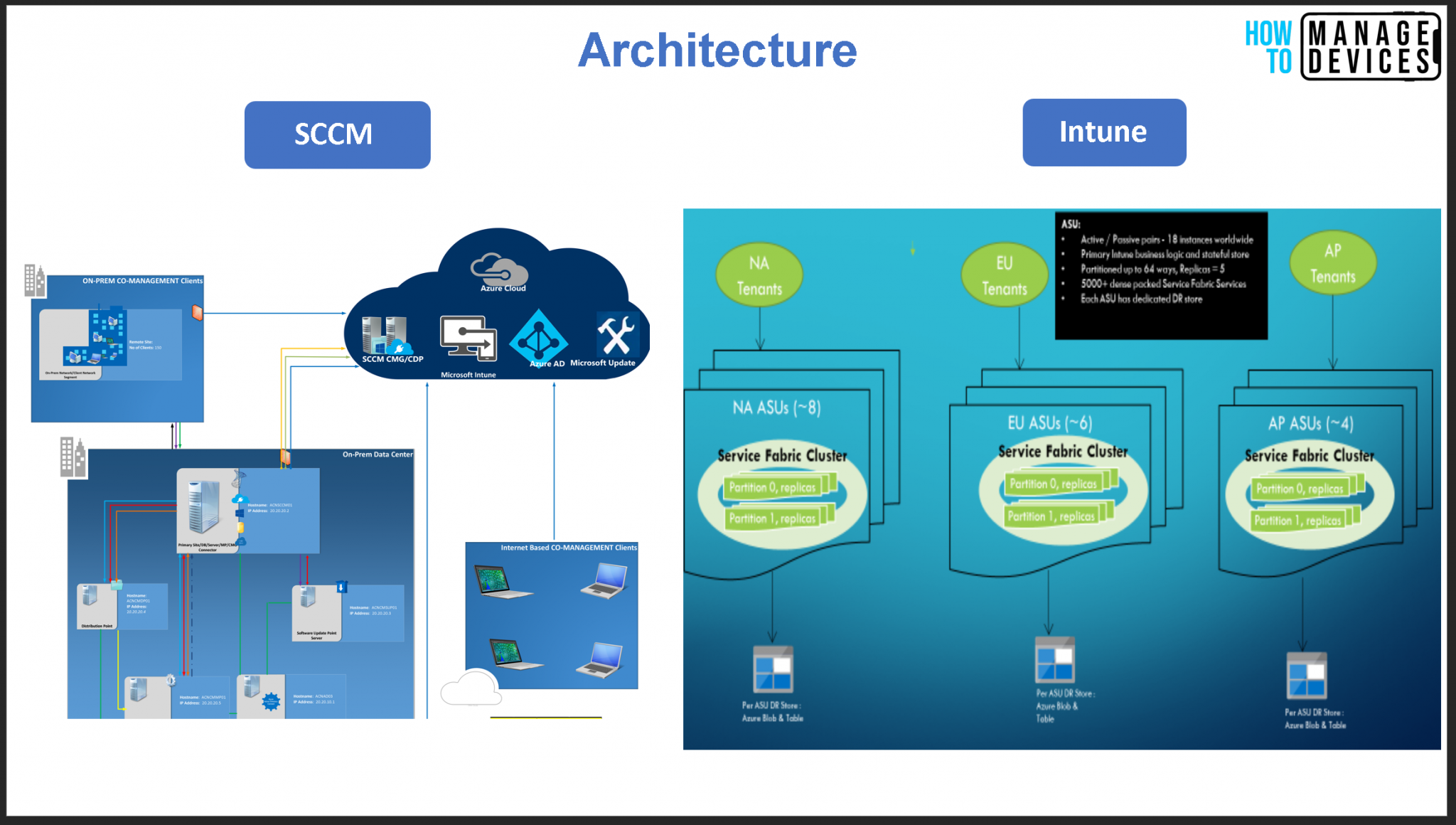 How to Manage Devices Community
Would you like to join the community and stay connected? Go through the following blog post "How to Manage Devices Live Digital Events Weekend Learning" and joint HTMD Teams Channel to learn more about device management technologies.
Many How To Manage Device Community members were looking for the recording of the session. So I thought of sharing the same with you all.
Learn Intune from SCCM Admin
We have started an online Free Intune Training classes for SCCM Admins. Following are video recording!
More Details – Free Intune Training from How to Manage Devices Community via HTMD Teams Channel
Resources