The HTMD blog (How to Manage Devices) is created to help device management admins with step-by-step guides. Also, to share the latest IT industry news. We share details about Windows 11, Windows 10, Azure Virtual Desktop, SCCM, Intune, Windows 365, Azure, and Microsoft Endpoint Manager in this blog. The following are the main categories that we are going to concentrate on in the HTMD Blog. Let's embark on the modern workplace journey together!
You can check out our primary HTMD Blog #1 https:\\www.anoopcnair.com blog to get more up-to-date information and news from the technology world. You can check out our Technical Forum called HTMD Forum to ask questions and get answers about device management-related queries from HTMD community experts.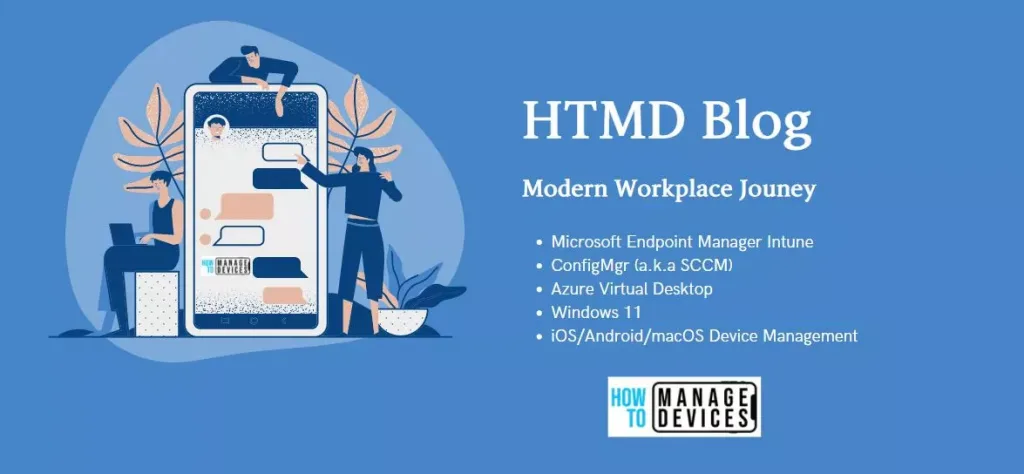 The following are the main areas that we are planning to focus on in this website. Mainly Microsoft cloud technologies-related topics. Modern workplace technology topics are also covered on this website.