Let's see what are the improvements Microsoft included in the latest version of Orchestration MEMCM|SCCM 2001 Technical Preview. I have a previous post which talks about SCCM Orchestration Group Setup Step by Step Guide for Server Patching.
What is Orchestration Groups
The Orchestration groups are the advanced version of server groups in ConfigMgr. Do you know server groups? How to Patch the cluster servers and exchange servers domain controllers etc..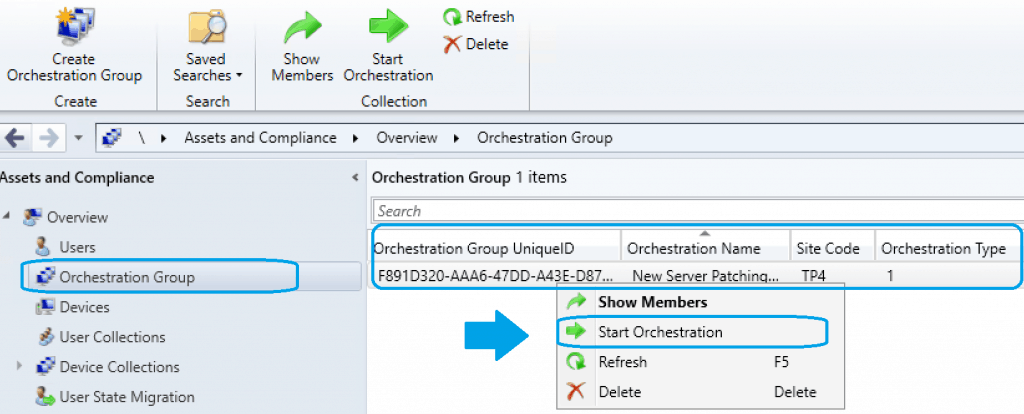 Step by Step Guide Orchestration
I have explained step by step guide in the previous post – https://www.anoopcnair.com/sccm-orchestration-group-setup-guide/
Improvements in Orchestration
The following are the improvements or orchestration group of Configuration Manager. https://docs.microsoft.com/en-us/configmgr/core/get-started/2020/technical-preview-2001#bkmk_orch
Video Orchestration – Tutorial to explain in the above link.
You can now specify custom timeout values for:

The Orchestration Group

Time limit for all group members to complete update installation

Orchestration Group members

Time limit for a single device in the group to complete the update installation

When selecting group members, you now have a drop-down list to select the site code.
When selecting resources for the group, only valid clients are shown. Checks are made to verify the site code, that the client is installed, and that resources aren't duplicated.
You can now set values for the following items in the Create Orchestration Group Wizard:

Number of machines to be updated at the same time in the Rules Selection page
Script timeout in the PreScript page
Script timeout in the PostScript page
Video Technical Preview 2001
More details about in the below 2001 preview version of Configuration Manager – Configuration Manager 2001 Technical Preview Version.
Resources