Welcome to the Sixty-sixth (66th) HTMD Newsletter from 5th to 9th December 2022! This is the list of posts that the HTMD Community published this week and news from the IT industry. You can get all the information and details from Windows 11, Cloud PC, SCCM, Intune, and Azure Virtual Desktop (AVD).
➡️ Here's how you can be part of the HTMD Community, You can join us here.
Did you miss updates from last week? Check out the link below.
5th December 2022
🚀Install Google Earth Pro Using Intune Step-By-Step Guide
🚀Download EXE and Extract to get the MSI file
🚀Apps > Windows > Windows Apps -> LOB App
🚀HKLM\SOFTWARE\Microsoft\EnterpriseDesktopAppManagement\
https://www.anoopcnair.com/install-google-earth-pro-using-intune/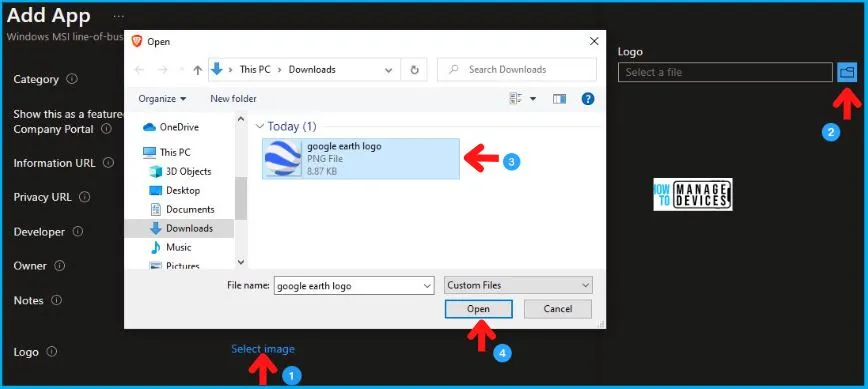 🌟Retire Noncompliant Devices from Intune Portal
🔼Supported Platforms for Retire Action
🔼Initiate Retire for Noncompliant Devices
🔼End Results – Remove Managed Company Data
https://www.anoopcnair.com/retire-noncompliant-devices-from-intune-portal/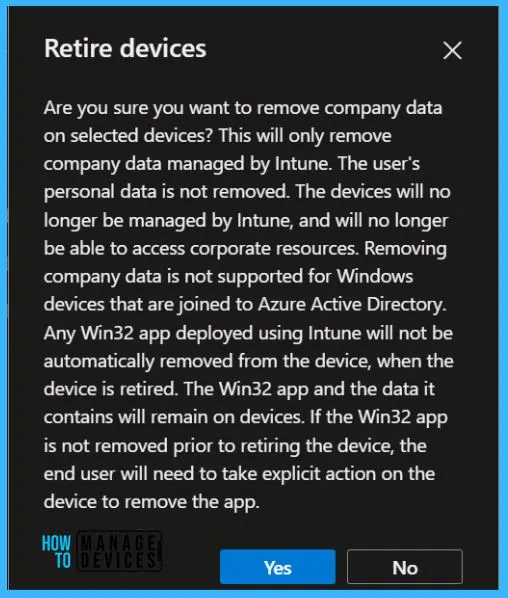 📢ASIA Windows 365 User Group Event – December 2022
📢7th Dec 6:30 PM to 8:30 PM IST (1 PM to 3 PM GMT)
📢The latest news on Windows 365
📢Windows 365 Security and Compliance
https://www.anoopcnair.com/asia-windows-365-user-group-event-december-2022/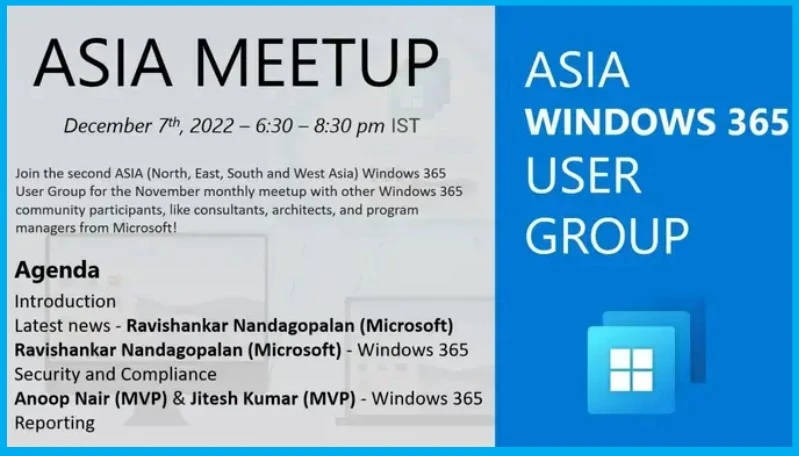 6th December 2022
📢 SCCM 2211 Upgrade Step by Step Guide | New Features
ConfigMgr 2211 New Features, Enhancements, and Fixes
↘️Supported SCCM Version for Running Update
↘️Opt-in Early Update Ring for version 2211
↘️SCCM 2211 Upgrade Checklist, Post-Update Checklist
↘️SCCM 2211 Production Version FAQs
https://www.anoopcnair.com/sccm-2211-upgrade-guide-new-features/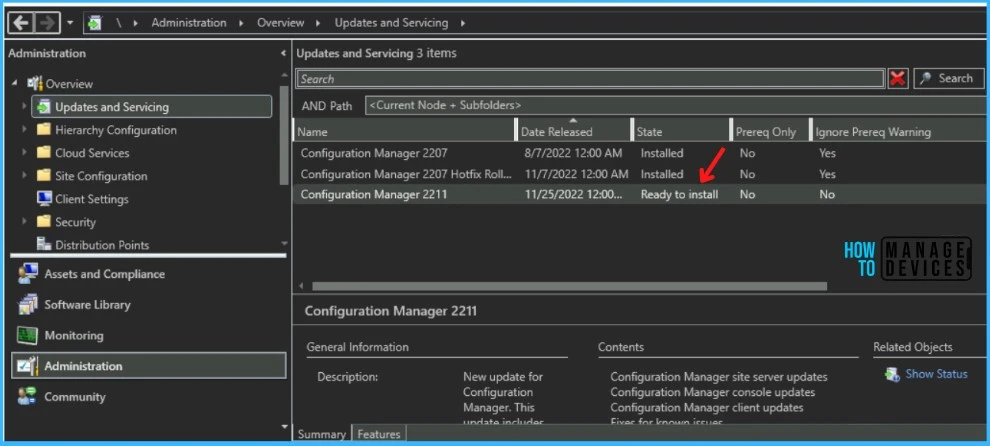 🔒Policies to Control PowerToys Utilities in Windows 11
🔒Details of 27 Group Policy Settings Vs. Intune policies?
🔒Always On Top, Awake, Color Picker, FancyZones policies
🔒Gcode File Preview
https://www.anoopcnair.com/powertoys-utilities-in-windows-11-group-policy/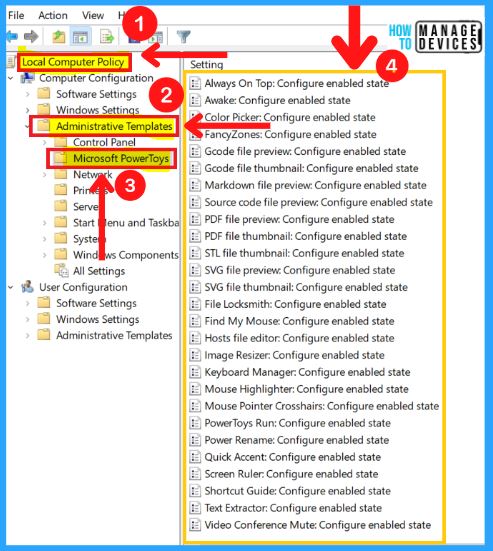 7th December 2022
⚙️Deploy Pidgin Using Intune EXE Deployment Guide
🌐Silent Installation Command for Pidgin
🌐Prepare Win32 App
🌐Steps to create Pidgin Application
🌐Monitor Pidgin Deployment
https://www.anoopcnair.com/deploy-pidgin-using-intune-exe-deployment-guide/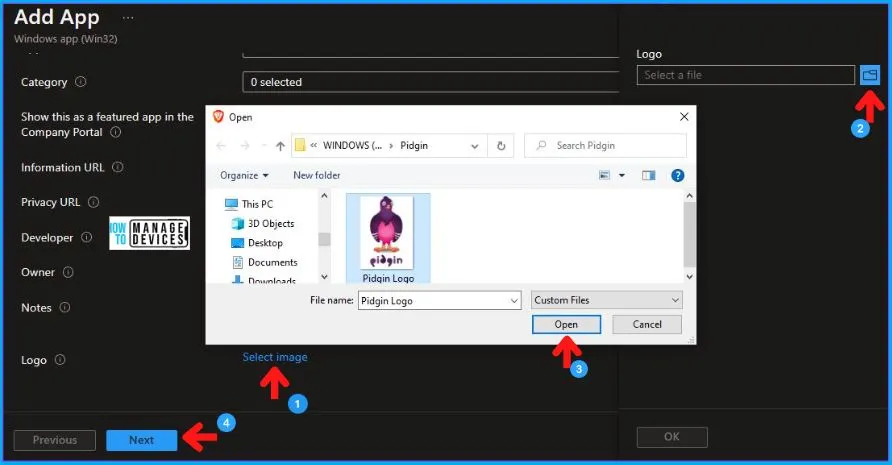 💥Display Featured Apps in SCCM Software Center
💡Show Existing Apps as Featured App
💡Add Featured Apps from Create Application Wizard
💡End-Users Experience Software Center
https://www.anoopcnair.com/display-featured-apps-in-software-center-sccm/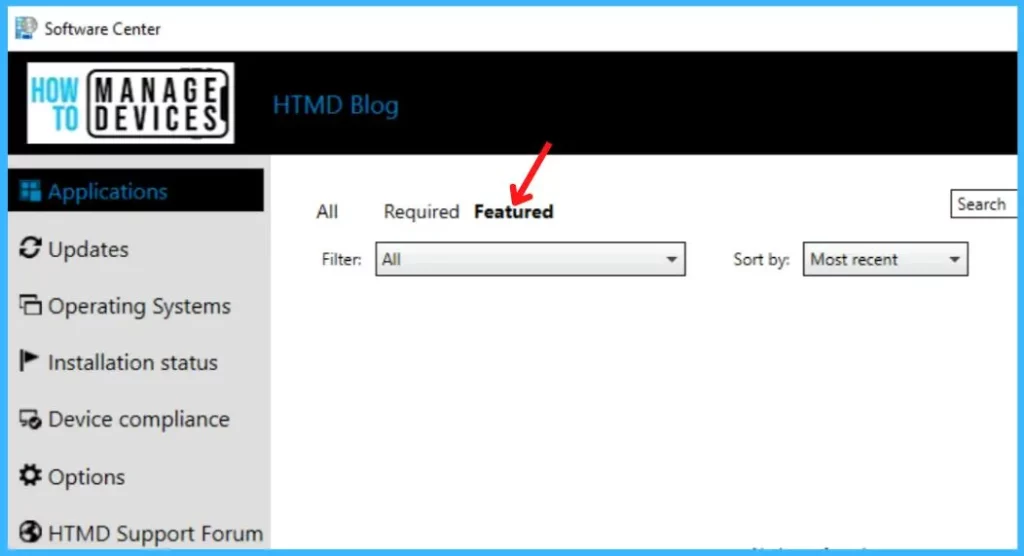 8th December 2022
🚀New System Settings in macOS Ventura v13
🚀Intune Software Update Configs
🚀New System Settings Menu Table
🚀New Design for macOS System Settings – Search Bar | Side Bar
🚀System Report in System Settings for macOS Ventura
https://www.anoopcnair.com/new-system-settings-in-macos-intune-policies/

9th December 2022
➡How To Deploy WinMerge using Intune
▶ Silent Installation of WinMerge
▶Prepare Intunewin file for WinMerge
▶Track Win32 App Deployment
https://www.anoopcnair.com/deploy-winmerge-using-intune/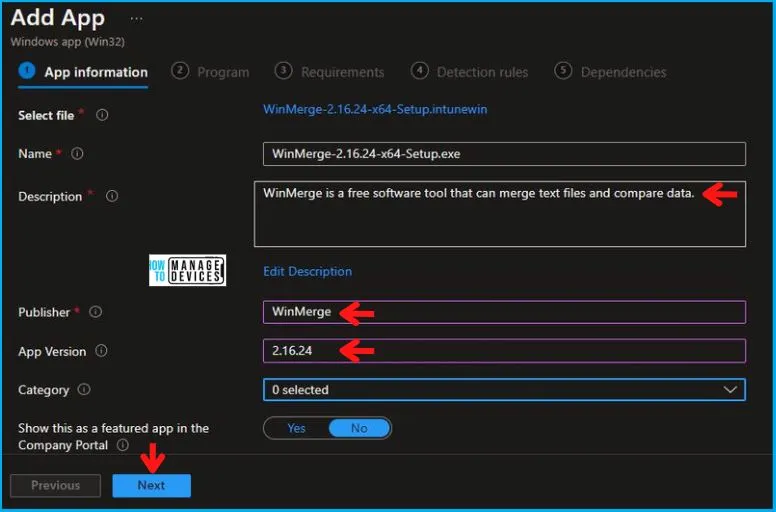 🚀Emerging Trends on Workplace Technologies 2022
🚀HTMD Community Wrapup 2022
🚀Tech Expectations for 2023
🚀End-User Experience, Win365, Intune, Tanium!
🚀Video Recording – Panel Discussion
https://www.anoopcnair.com/emerging-trends-on-workplace-technologies-w365/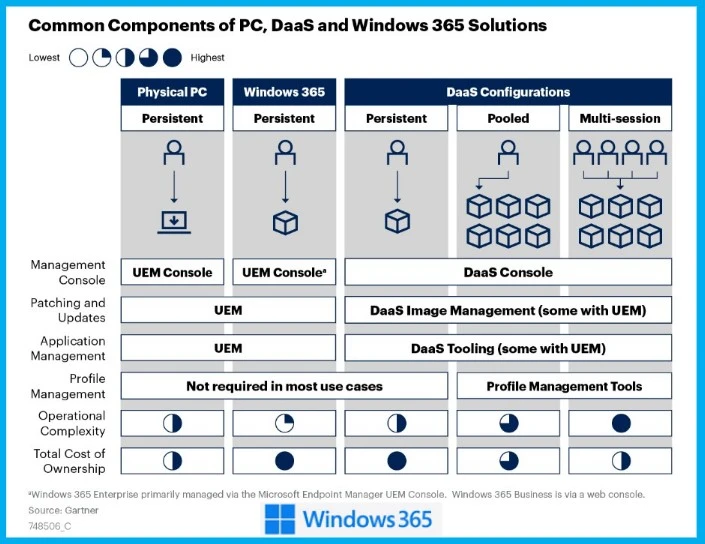 Update Compliance Deprecated End of Support
⛔Update Compliance is no longer an active solution
👨‍💻 End of Support – March 31, 2023
👨‍💻Prepare for Windows Update for Business Reports
https://www.anoopcnair.com/update-compliance-deprecated-end-of-support/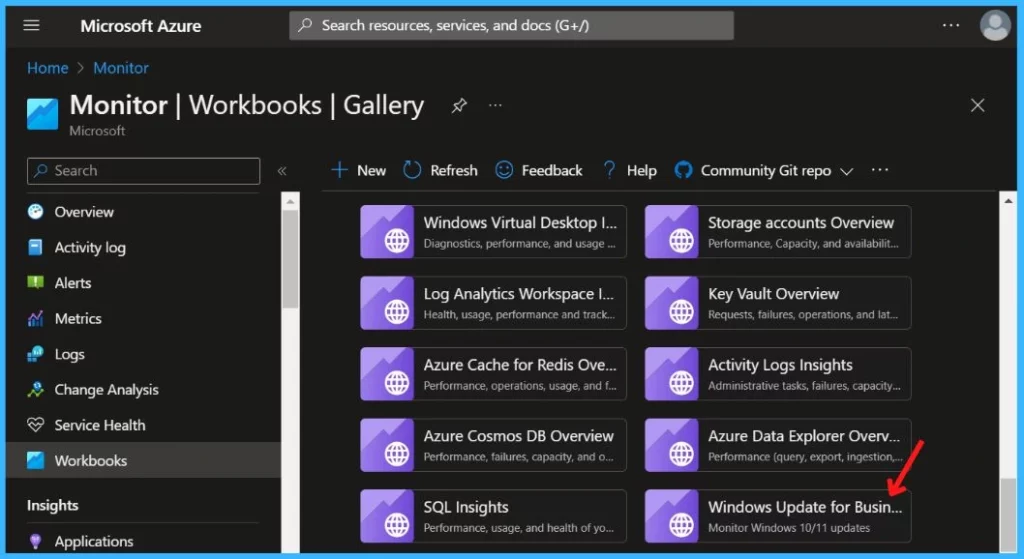 HTMD Video Guide
Emerging Trends on Workplace Technologies 2022
HTMD Community Wrap-up and Expectations for 2023
Author
About Author – Vidya is a computer enthusiast. She is here to share quick tips and tricks with Windows 11 or Windows 10 users. She is also keen to find solutions to day-to-day tech problems and write about them.