Welcome to the seventy-First (71st) HTMD Newsletter from 9th to 13th January 2023! This is the list of posts that the HTMD Community published this week and news from the IT industry. You can get all the information and details from Windows 11, Cloud PC, SCCM, Intune, and Azure Virtual Desktop (AVD).
➡️ Here's how you can be part of the HTMD Community, You can join us here.
Did you miss updates from last week? Check out the link below.
9th January 2023
👉SFC Command to Repair Corrupted System Files in Windows 11
👉What is SFC Command?
👉How to Run SFC Command in Elevated Command Prompt
👉Run System File Checker (SFC Command) in PowerShell
https://www.anoopcnair.com/sfc-command-to-repair-corrupted-system-files/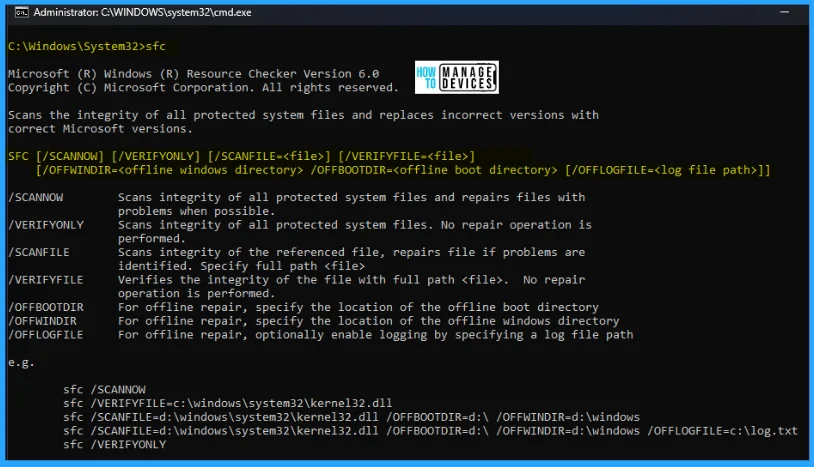 🔄Cloud PC RBAC Roles for Windows 365 Enterprise Business
➡Support for Custom RBAC Roles Generally Available
➡Windows 365 Cloud PC built-in Roles
➡Create Custom Windows 365 Role
https://www.anoopcnair.com/cloud-pc-rbac-roles-for-windows-365/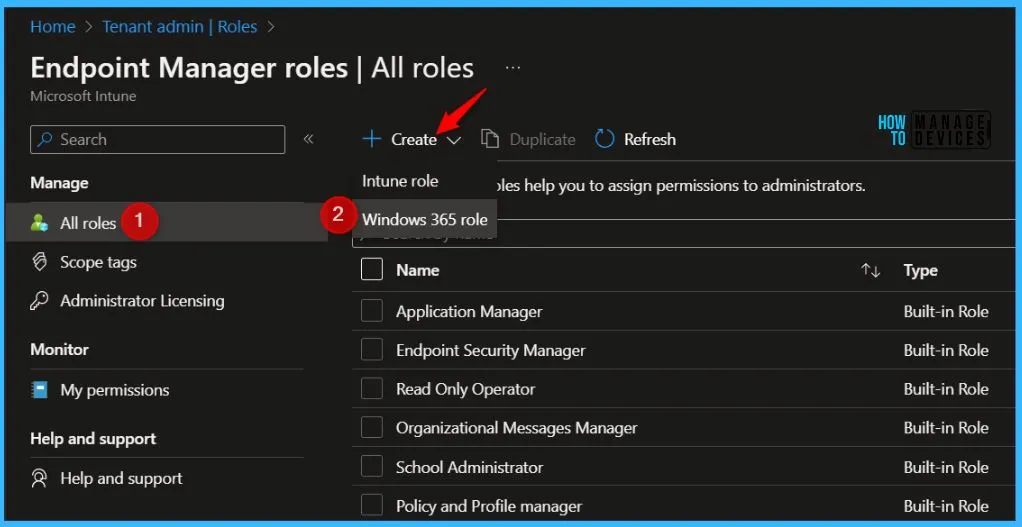 10th January 2023
🕵️‍♂️Create and Export Office Policy Configuration
✅Office 365 Cloud Policy Management Option
✅Create Policy Configuration for Office
✅Export Cloud Policy service for Microsoft 365
https://www.anoopcnair.com/create-export-office-policy-configuration-cloud/

👉Process Explorer is the Best Version of Task Manager in Windows 11
👉Introduction of Process Explorer
👉Download and Usage of Process Explorer
👉Various Options Tabs in Process Explorer
👉What are the Features of Process Explorer?
https://www.anoopcnair.com/process-explorer-task-manager-in-windows-11/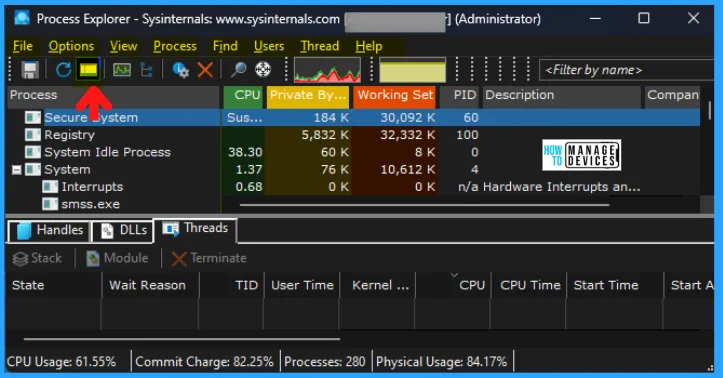 11th January 2023
🧑‍💻Windows 11 KB5022287 KB5022303 January 2023 Patch Tuesday
🧑‍💻Fixes – BSOD 0xc000021a, (ODBC) SQL Server Driver (sqlsrv32.dll)
🧑‍💻Improvements
https://www.anoopcnair.com/windows-11-kb5022287-kb5022303-jan-2023-patch/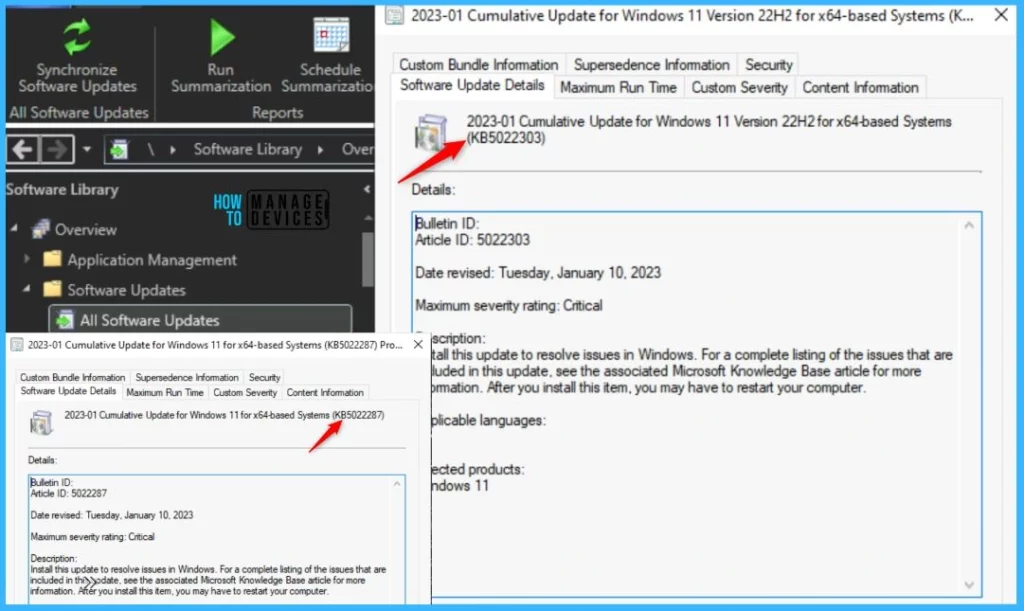 🚀Windows 10 KB5022282 Patch Tuesday 10th January 2023
🚀Fixes
🚀Known Issues
🚀SCCM + Intune Windows 10 KB5022282 Deployment
https://www.anoopcnair.com/windows-10-kb5022282-patch-tuesday-january-2023/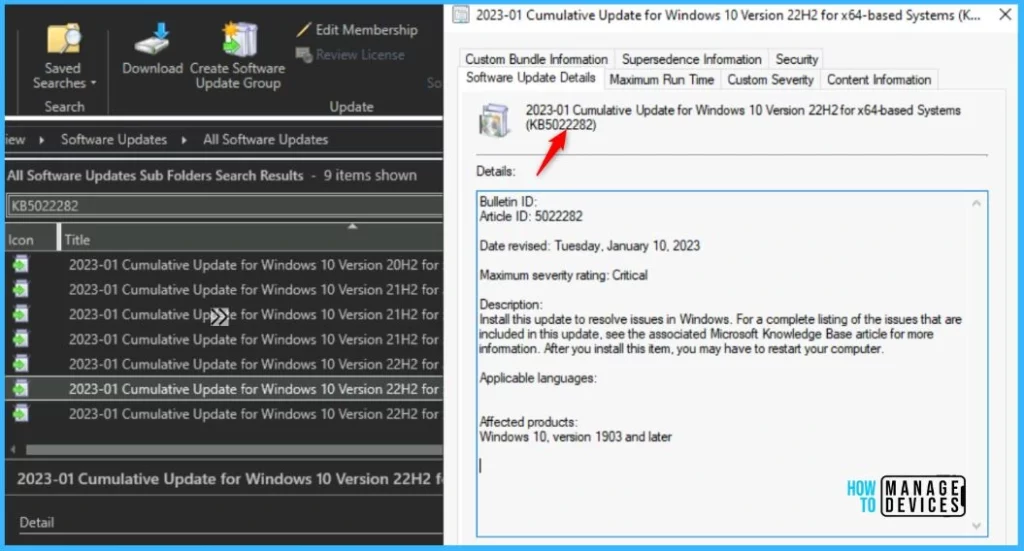 [HTMD User Group Event] –
👥Monthly user group event for January 2023 is announced
👥HTMD Monthly User Group Events for 2023
👥The first event is planned for 20th January 2023
👥 Register for free
https://www.anoopcnair.com/htmd-monthly-user-group-events-for-2023/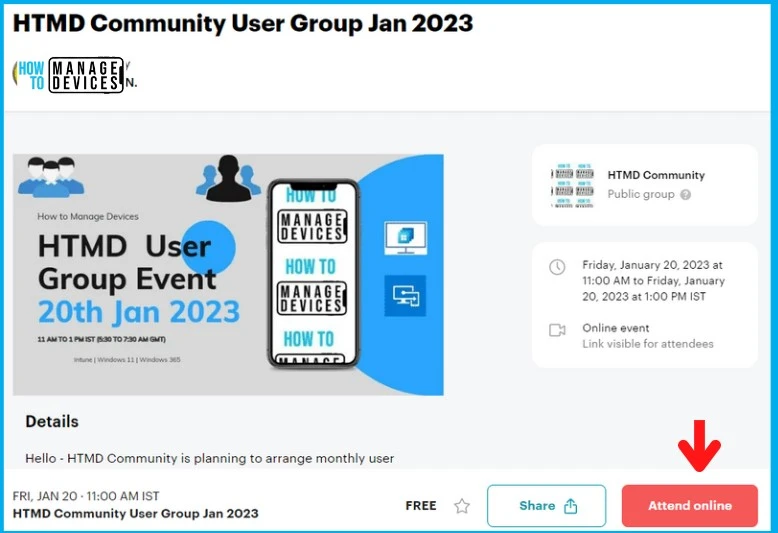 🔰Configure Device Restriction Settings for macOS Devices using Intune
🌟Why should we create a configuration profile?
🌟Steps to Configure Device Restriction Settings
🌟Monitor Policy Deployment
🌟Results – End Users Experience
https://www.anoopcnair.com/device-restriction-settings-for-macos-intune/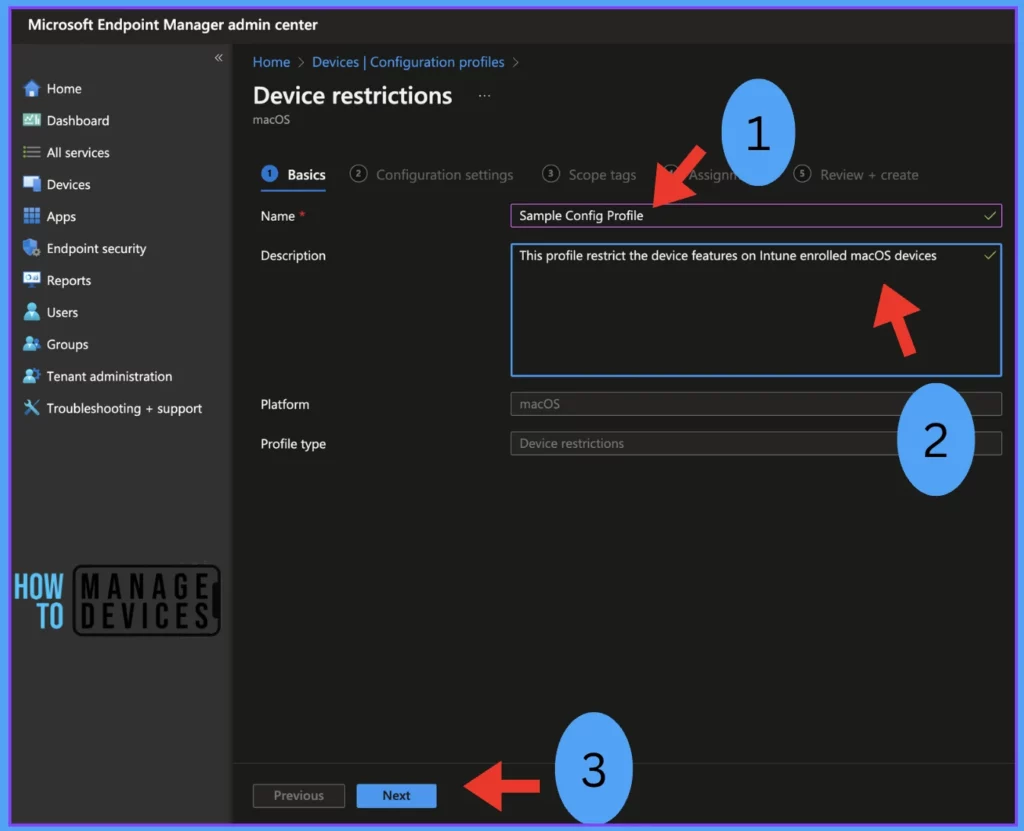 12th January 2023
👉Changes in Device Management Technologies Free Webinar
👉Latest updates on SCCM and Intune
👉Agenda for Device Management Technologies Free Webinar
👉Register and Schedule Details
https://www.anoopcnair.com/device-management-technologies-free-webinar/
👉20 New Features in Microsoft Teams November Update
👉Hot Desking in Portrait Mode for Teams Displays
👉Steps for Hot Desking
👉Advantages of Shared Devices License
https://www.anoopcnair.com/20-new-features-in-microsoft-teams/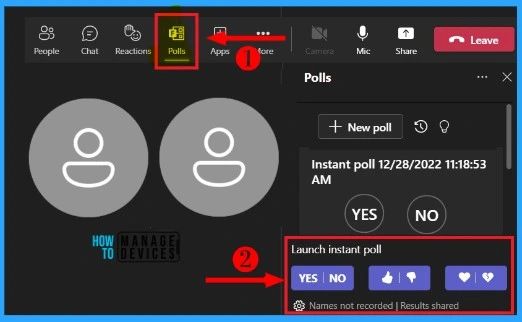 ✅FIX Intune Windows Enrollment Invalid_Client Error
🔎Windows Autopilot Error: invalid_client
🔎Eligible License Assignments
🔎Possible Solutions
https://www.anoopcnair.com/intune-windows-enrollment-invalid-client-error/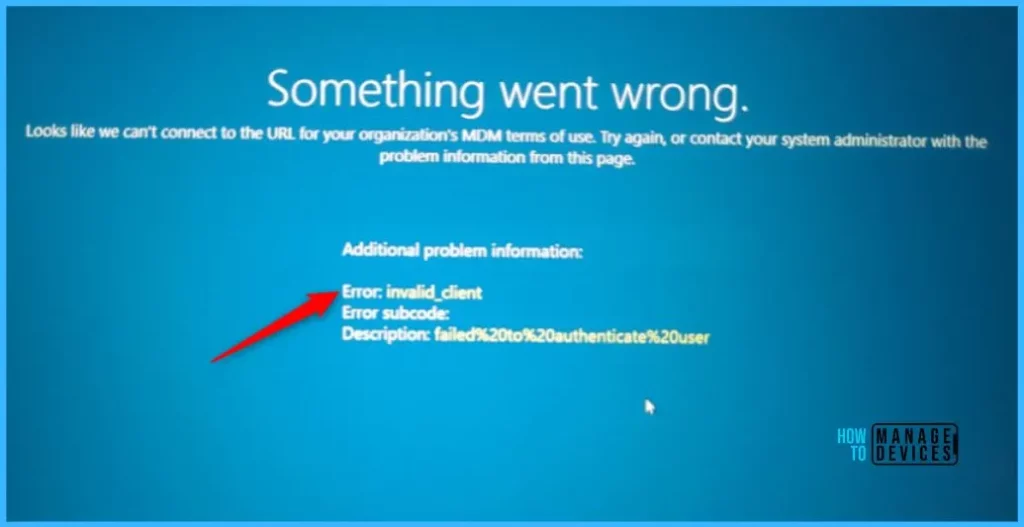 13th January 2023
↘️Deploy Citrix Workspace App using Intune
⚙️Silent Installation Command for Citrix Workspace App
⚙️Convert EXE to INTUNEWIN format
⚙️Create Application in Intune
⚙️Application Deployment Verification
https://www.anoopcnair.com/deploy-citrix-workspace-app-using-intune/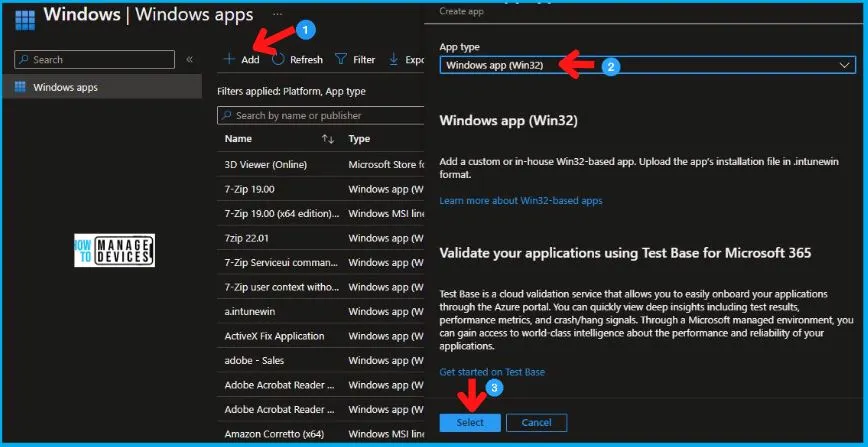 👉Latest Defender Update KB2267602 Bug Deletes Shortcut
👉ASR rule Block Win32 API Calls from Office Macro
👉Try the ASR rule from Block to Audit as a workaround?
👉Microsoft has just published MO497128
https://www.anoopcnair.com/defender-update-kb2267602-bug-deletes-shortcut/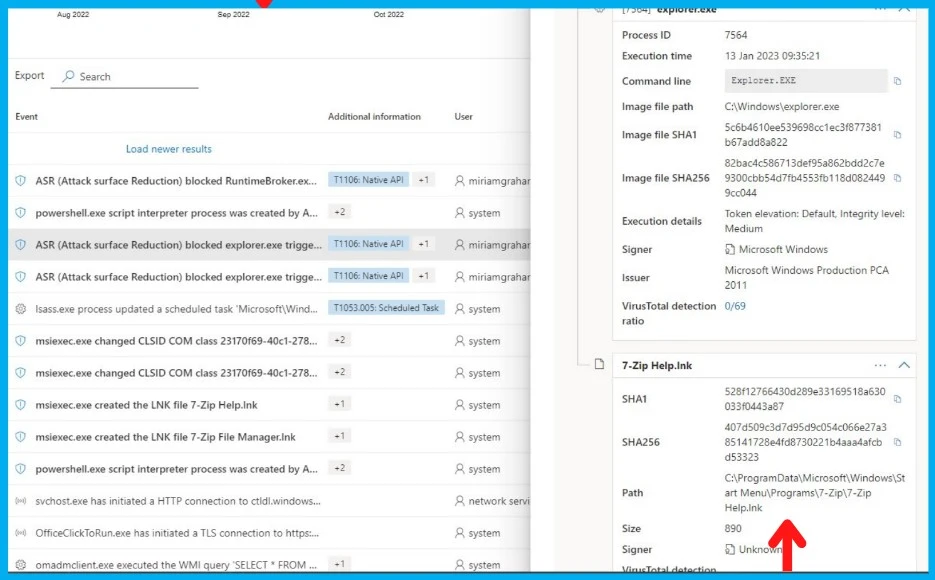 🔐Configure RBAC Roles for BitLocker Recovery Key Reader in Azure AD
🕵️‍♂️Create Custom BitLocker Recovery Key Reader Role
🕵️‍♂️Assign Role to Azure AD Group
🕵️‍♂️Find BitLocker Recovery Key in Intune Portal
https://www.anoopcnair.com/configure-rbac-bitlocker-recovery-key-reader/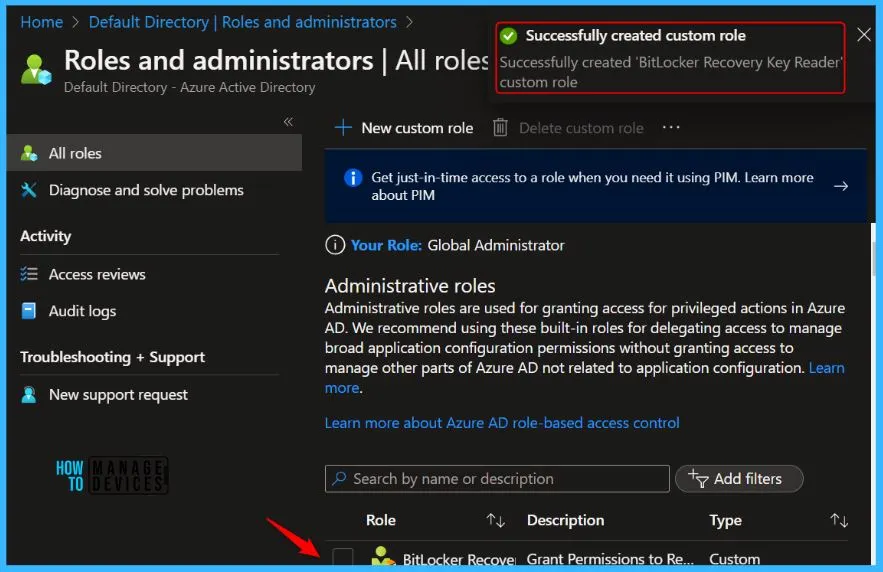 Author
About Author – Vidya is a computer enthusiast. She is here to share quick tips and tricks with Windows 11 or Windows 10 users. She is also keen to find solutions to day-to-day tech problems and write about them.