In this post, you will learn How to Unblock App Files in Windows 10 that are blocked by Open File – Security Warning and Windows SmartScreen.
Microsoft Defender SmartScreen helps your PC protected while identify reported phishing and malware websites and also helps you make informed decisions about downloads, before running unrecognized apps or files downloaded from the Internet.
The Open File – Security Warning prompt is a security measure that will ask for your permission before opening a file on your PC that came from an unknown source such as the Internet or another PC to Protect your PC from potentially unwanted applications or files.
Important – If an app or file that is safe to use will be identified as harmful as Microsoft wants to keep us safe and secure. While unblocking or running applications or files make sure to check security concerns. Sometimes using from trusted source might interfere while using your PC. You can add an app or files to the list of safe or allowed apps to prevent them from being blocked.
Steps to Unblock App or File in Properties
Right click on the blocked app or file, and click on Properties.
Click on the General tab, check the Unblock box at the bottom, click on Apply and OK.
Note – You will need to provide administrator permission to make changes. Select the Unblock option if you don't believe an app or file has malicious intent. If Windows will not display the Unblock checkbox, then the file is not blocked.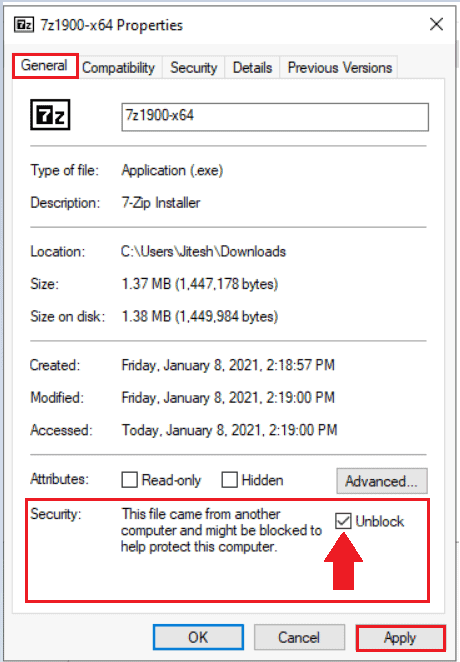 Unblock App or File in Windows SmartScreen
Windows SmartScreen prevented an unrecognized or unknown app or file downloaded from the Internet and come from another PC.
To allow running the app or file, Click on More info.
Click on the Run anyway button to run the app or file. This operation will allow to trigger execution without an issue.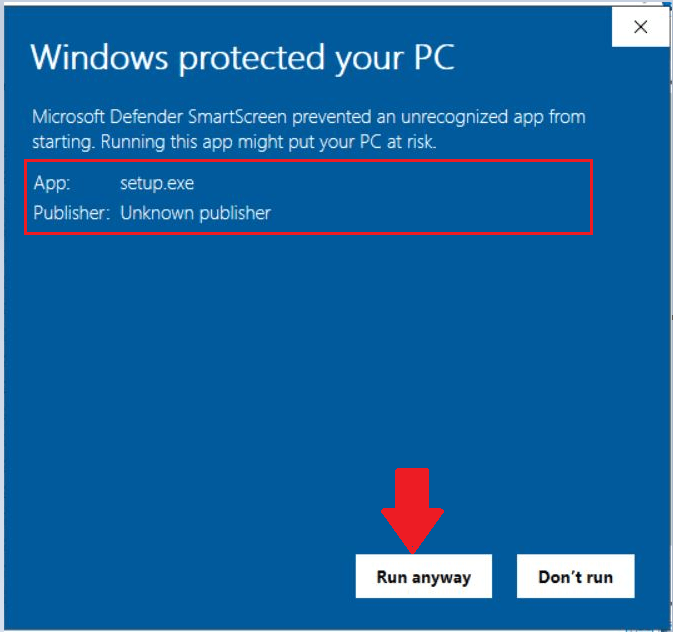 Unblock File in Open File – Security Warning
Opening the unknown or blocked file directly will trigger the Open File – Security Warning prompt.
In the warning prompt, uncheck the box Always ask before opening this file, and click Open to run the file.
Resources