In this video, you will see the sneak peek of most of the following list of features released in SCCM 1906 Technical Preview. My favorite among those is SCCM RBAC features for folders.
SCCM Client, Console, Build Version Numbers Details are available here.
List of SCCM 1906 TP New Features
The list of SCCM 1906 TP features is available in this release of the technical preview version.
✔ Improvements to maintenance tasks
✔ Additional options for SCCM third-party update catalogs
✔ SCCM update database upgrade monitoring
✔ Multiple pilot groups for co-management workloads
✔ SCCM RBAC on Folders
✔ Azure Active Directory group discovery Options
✔ Remote control anywhere using Cloud Management Gateway
✔ Improvements to CMPivot
✔ Support for Windows Virtual Desktop
✔ More frequent countdown notifications for restarts
✔ SCCM Co-management auto-enrollment using Azure AD device token
✔ SCCM Management Insights – Rule for NTLM fallback
✔ SCCM Integrated MBAM Improvement
SCCM RBAC for Folders
SCCM 1906 technical preview version introduced new feature role based access for folders. The RBAViewer.exe is the tool which will help you to understand SCCM RBAC in a better way.
Collection Folders RBAC
Application Folders RBAC
Task Sequence Folders RBAC
Multiple Pilot Groups SCCM co-Management Workloads
You can now configure different pilot collections for each of the co-management workloads. Being able to use various pilot collections allows you to take a more granular approach when shifting workloads.
Management Insights Rule for NTLM Fallback
SCCM Management insights include a new rule that detects if you enabled the less secure NTLM authentication fallback method for the site: NTLM fallback is enabled. Network Access Account is the example for NTLM.
Improvements Third-Party Software Update
SCCM 1906 released with one of the major improvement for SCCM Third-Party Software Updates. SCUP had options to select required categories from vendor catalog cab file. But, this feature was not available until the 1906 version of SCCM.
NOTE! – The latest third-party software update catalog version introduced in SCCM 1906 is TP is Version 3 (V3).
The following steps will help you to check out the new catalog (V3) feature.
In the SCCM console, go to the Software Library workspace. Expand Software Updates and select the Third-Party Software Update Catalogs node.
Select the catalog to subscribe and click Subscribe to Catalog in the ribbon.
Choose your options on the Select Categories page:

Synchronize all update categories (default)

Synchronizes all updates in the third-party update catalog into SCCM.

Select categories for synchronization

Choose which categories and child categories to synchronize into SCCM
Edit SCCM Maintenance Tasks
There are changes in maintenance tasks viewer in the latest version of SCCM 1906 TP. I have a post with SQL query to find out SCCM maintenance tasks. No need to use this SQL query from SCCM 1906 TP onwards.
In the Administration node, expand Site Configuration, then click on Sites.
Select a site from your list, then click on the Maintenance Tasks tab in the detail panel.
Right-click one of the maintenance tasks and select one of the following options:

Enable – Turn on the task.
Disable – Turn off the task.
Edit – Edit the task schedule or its properties.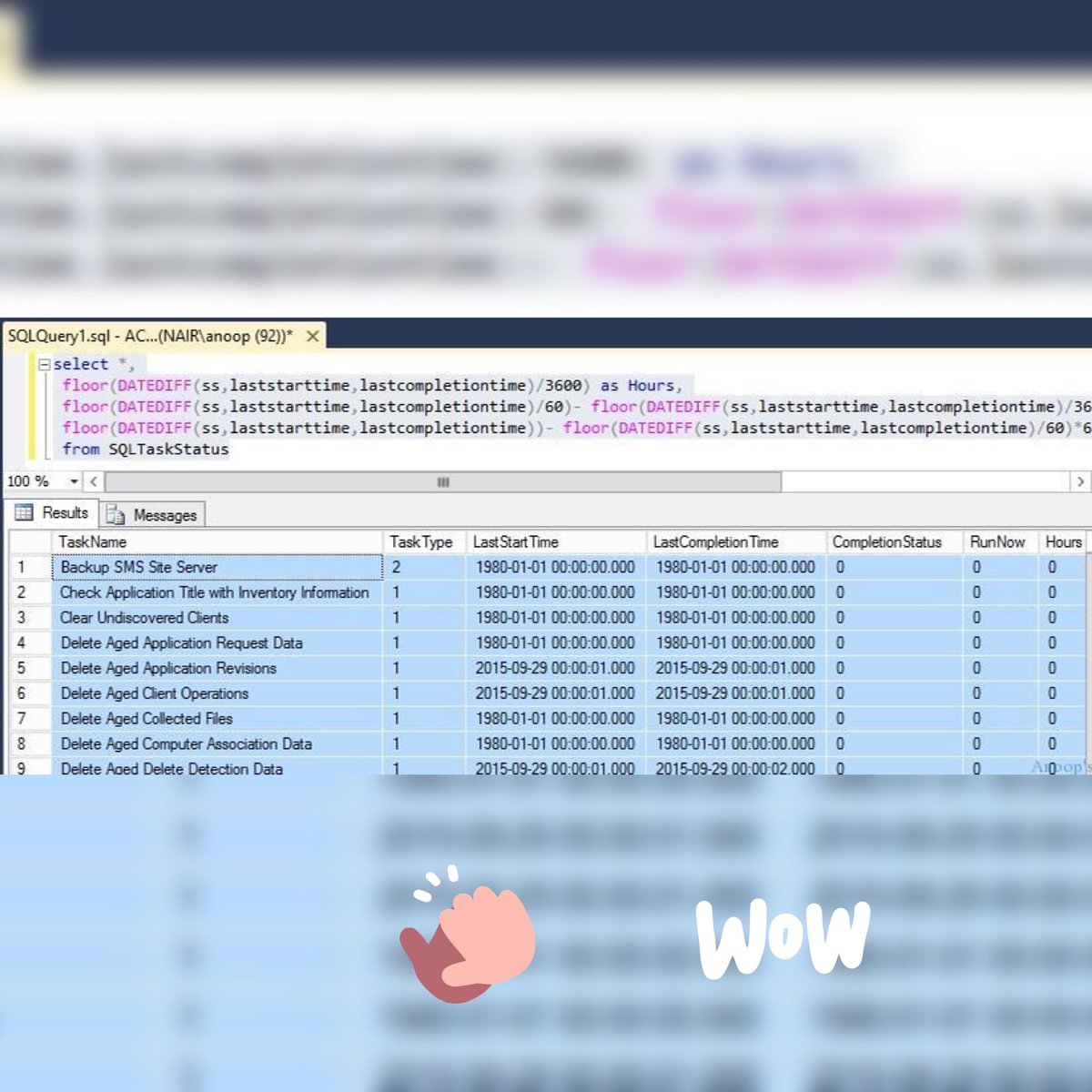 Resources
Features in SCCM technical preview version 1906