This is the Thirteenth (13th) HTMD Newsletter from 22nd to 27th Nov 2021. This is the list of posts that the HTMD Community published this week and news about the awesome event HTMD Conference 2021. You can get all the news and details from Windows 10, Windows 11, Cloud PC, SCCM, Intune, and Azure Virtual Desktop (AVD).
Recordings HTMD Conference 2021
Recordings HTMD Conference 2021 is getting ready after solving Teams Live Event downloading issues. It will be available in HTMD Community YouTube Channel.
HTMD YouTube Channel – https://www.youtube.com/channel/UC6V-IXQEv9as9SD4J5_-0cQ?sub_confirmation=1
NOTE! – Recordings will be made available once it's ready. Unfortunately no dates for the same. We learned that it's a lot of work to publish the recordings.
22nd Nov 2021
Intune Settings Catalog Profile Report – better reporting and monitoring  – https://www.anoopcnair.com/intune-settings-catalog-profile-report/
Windows in the Cloud show episode   Thank you, Christiaan @Brinkhoff_C for the invite! Hope the episode was helpful. #OnDemand version will be available soon! Don't forget my question- multi-session non-persistent VM as the primary device – https://www.anoopcnair.com/windows-in-the-cloud-episode-3-cloud-pc-w365/
23rd Nov 2021
Intune Policy Tattooed or Not Tattooed Windows CSP? – https://www.anoopcnair.com/intune-policy-tattooed-not-tattooed-windows-csp/

24th Nov 2021
Windows Admin Center on Windows 11 PC Guide | Free eBook – https://www.anoopcnair.com/windows-admin-center-on-windows-11-pc-guide-free-ebook/ 
Best Guide to Deploy Windows 10 21H2 Using SCCM – https://www.anoopcnair.com/deploy-windows-10-21h2-using-sccm-configmgr/ 
Collect Intune Logs from MEM Portal | Collect Diagnostic Data | Registry values | Logs | – https://www.anoopcnair.com/collect-intune-logs-from-mem-portal-diagnostic/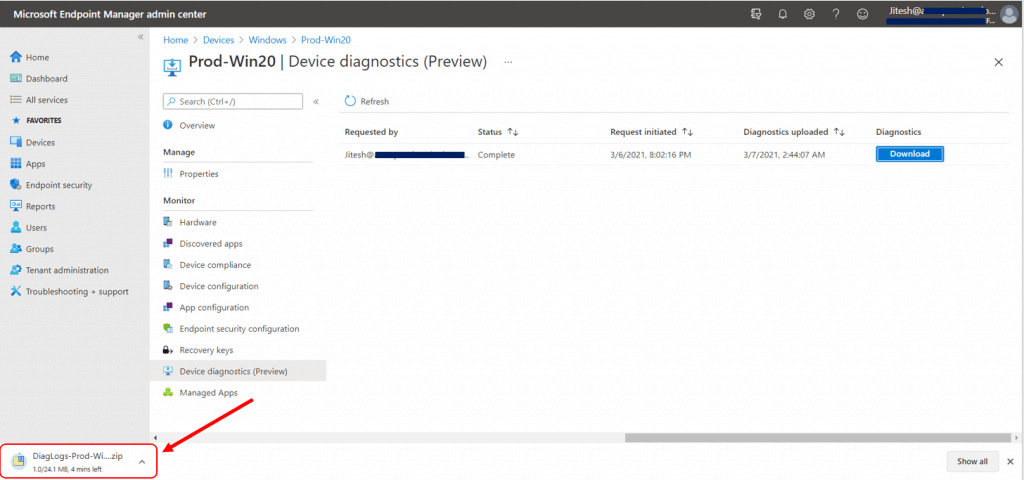 25th Nov 2021
Fix Microsoft Teams Recording Failed to Download Issue | Teams App Crashed | Live Event | Download Failed – https://www.anoopcnair.com/fix-microsoft-teams-recording-failed-download/
Business Edition Windows 365 Cloud PC End User Provisioning Experience Walkthrough | Admin Experience  – https://www.anoopcnair.com/business-edition-windows-365-cloud-pc-end-user/
Easiest Method to Enable MFA for Admins using Azure AD Conditional Access | Policy Templates | AADSTS50076 | Report-Only Policy Mode – https://www.anoopcnair.com/enable-mfa-for-admins-aad-conditional-access/

Namaste Techies (Episode ) – Microsoft Intune Policy "Tattooing" Discussion! – https://www.youtube.com/watch?v=n331Wmc9xK4
26th Nov 2021
Disable Web Search from Start Menu Using Intune – https://www.anoopcnair.com/disable-web-search-from-start-menu-using-intune/
Install Remote Help Application using Intune | MSI Errors | Error 0x80070642 | 1708 | Doing action: WixCloseApplications – https://www.anoopcnair.com/install-intune-remote-help-application-win32/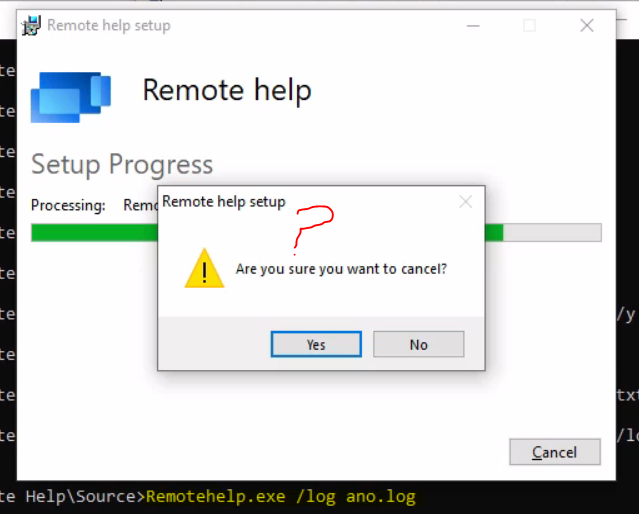 Author
About Author -> Anoop is Microsoft's Most Valuable Professional Award winner from 2015 on the technologies! He is a Solution Architect on enterprise device management solutions with more than 20 years of experience (calculation done in 2021) in IT. He is Blogger, Speaker, and Local User Group Community leader. His main focus is on Device Management technologies like Configuration Manager, Windows 365 Cloud PC, Intune, Azure Virtual Desktop, Windows 10, and Windows 11.